Packmule (Demo)
A downloadable game for Windows, macOS, and Linux
You never wanted to become an adventurer for the fame or the money, but those things sure are nice. You've dreamed of owning your own starback to fly into the depths of space ever since you were a child, but making those dreams a reality hasn't come easy. Now you're down on your luck, thousands of light-years from home, with only a petty 100 IUs to your name. Is this your last chance to become a full-fledged adventurer before you have to call it quits and settle down somewhere to mend your shattered dreams?

Wow, that description got dark at the end, didn't it?

This is a sci-fi adventure with your best friend! So, please relax and enjoy the visual novel.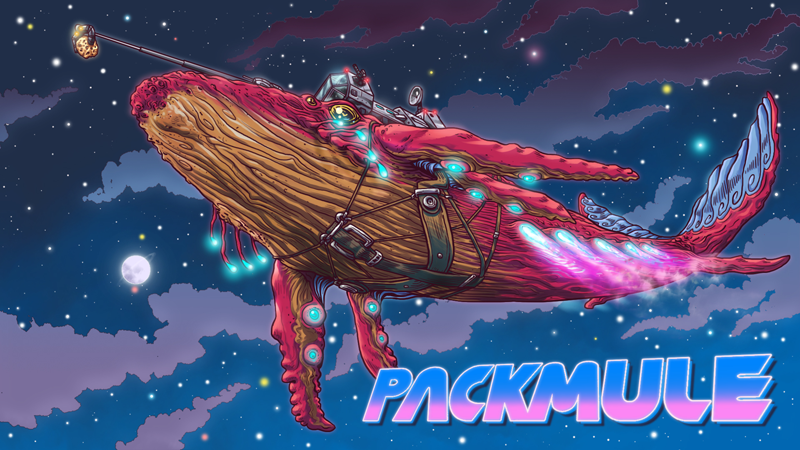 Features:
A smol robot boi
Tons of original art
1920 X 1080 Resolution
14 of the choicest royalty-free songs
PC and MAC Support
A glossary filled with nerdy world-building information
Player character has an unspecified gender
Adventure?

Written and Drawn by:
Andrew Colunga (@AndyColunga, YouTube)

Created during the NaNoRenO 2018 Game Jam.
Download